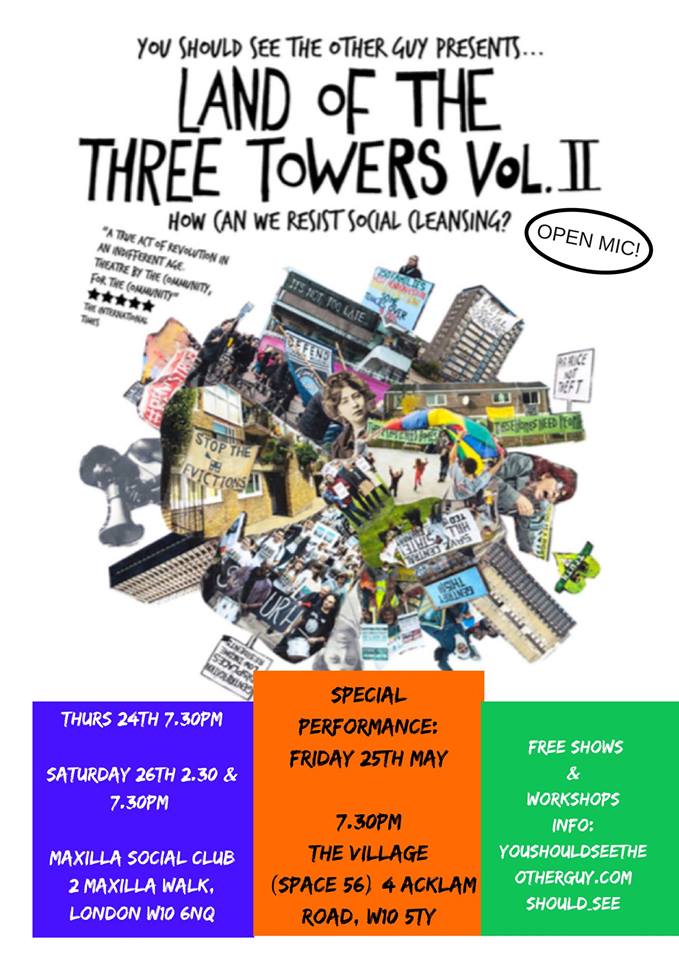 Land of the Three Towers Vol II
Join us for our special performance at the V1llage Bay 56 Acklam ! Donations on the door towards the space!
How can we resist social cleansing?
Created and performed by a company of women at the heart of the London housing struggle, with direct experience of the social housing system, this vibrant ensemble show interweaves personal stories and exclusive material from housing campaigns to create a celebratory musical; a toolkit for housing resistance.
This is DIY Theatre::DIY Resistance, where art and activism is for anyone and everyone. So bring your kids, bring your mum, bring your neighbour and bring your fight. Come engage in some Civil Disobedience, fuelled by song.
Sock puppets provided.
"From a new generation of thinkers who have, in this inaugural work, pushed theatre in a whole new direction" International Times
''Theatre by the people, for the people' **** Broadway Baby
''Powerful and Mesmerising'' - Brighton and Hove