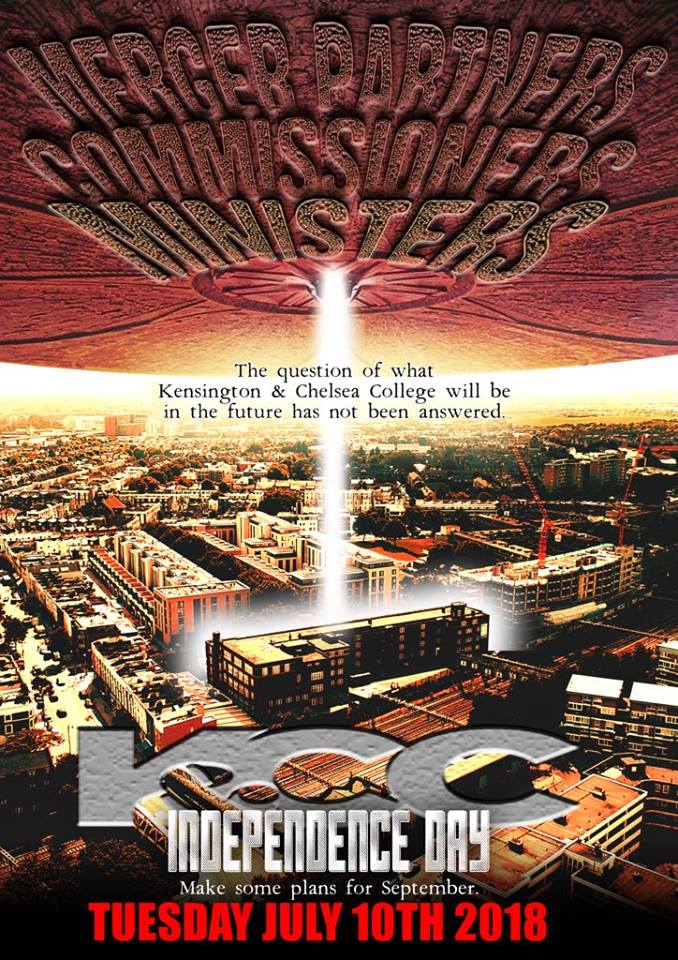 Kensington and Chelsea College meeting
The Save Wornington College Campaign invites the community to attend.
It's time to decide how K&C college and in particular the Wornington site can be transformed into the thriving college that this community deserves.
An inappropriate merger that threatened the very foundations of Wornington College was halted in January 2018. Now we have the opportunity to determine what kind of college we want for North Kensington.
This is the time for Wornington College to reassert its identity and rise up as a flourishing educational centre once again.
The Save Wornington College Campaign has been working with the Further Education commissioners (sent in by Central Government Ministers) to establish exactly what format the college will eventually take. Wornington College is a fine and spacious building, requiring some updating perhaps, but with plenty of scope and potential. We need to save this site and this building - no more 'managed decline' of the college by the KCC managment - and determine the future of our vital educational space.