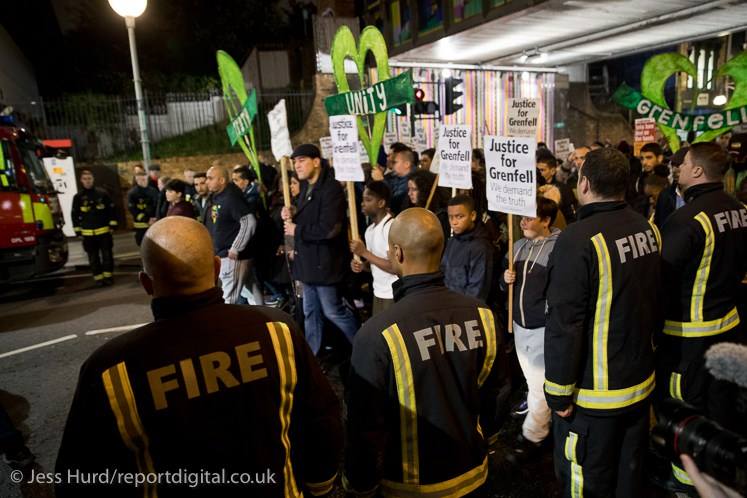 Justice for Grenfell Solidarity March
JUSTICE4GRENFELL AND FBU CALL ON PEOPLE FROM AROUND BRITAIN WHO DEMAND JUSTICE FOR GRENFELL TO JOIN US.
One year on and after 72 people have died and 70 injured in the Grenfell Tower fire the government leaves behind a trail of broken promises:
50% of survivors and displaced families are still in emergency accomodation
There has yet to be a diverse decision making panel appointed to the Public Inquiry
No arrests yet, despite RBKC and Kensington and Chelsea Tenants Management Organisation being charged with corporate manslaughter
A Public Inquiry that a year on has only just begun, so we are no closer to the truth
300 tower blocks across the country covered in dangerous cladding used on Grenfell Tower. Building & safety regulations still not fit for purpose
A local council who should be put into special measures because of its callous and ineffective management of the impact of the fire
THERE ARE COMMEMORATIVE EVENTS IN THE COMMUNITY WHICH WE ENCOURAGE PEOPLE TO JOIN IN.