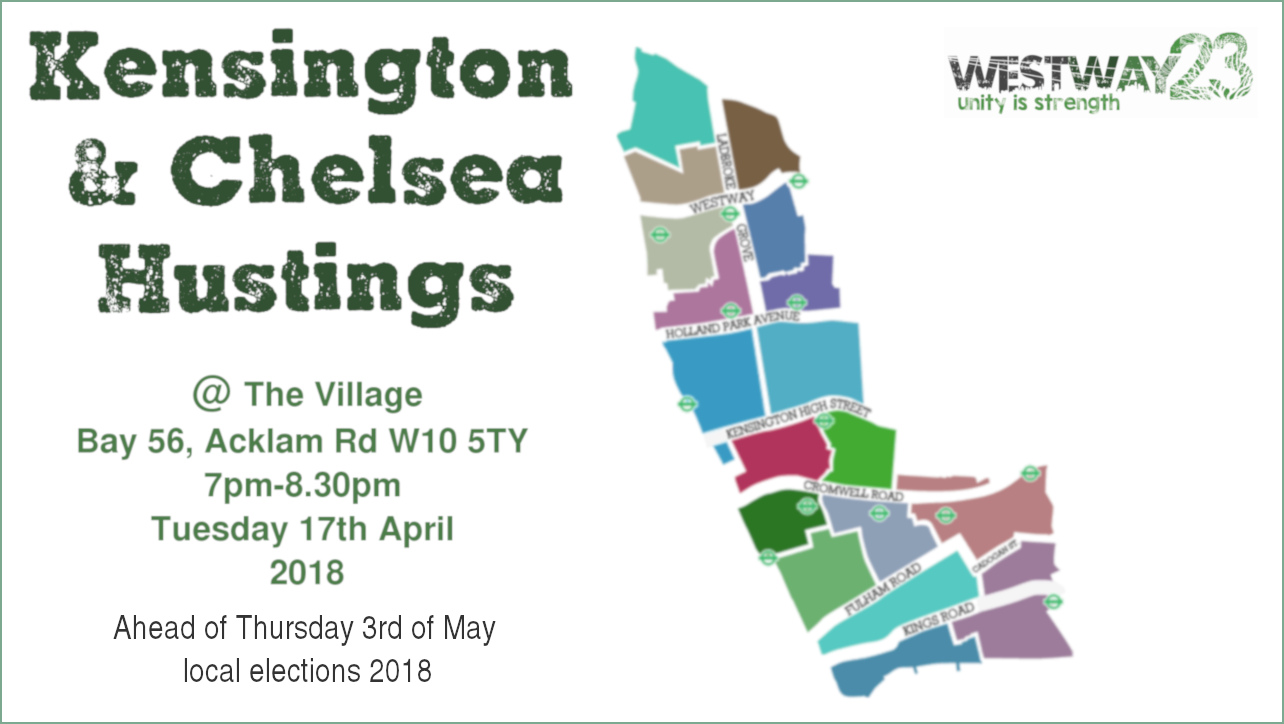 RBKC Hustings
We are holding a public meeting with all the parties running at this May's local elections. In the light of the Grenfell Tower tragedy and the ongoing issues around gentrification and development going back decades, this is our chance to hear directly from the candidates what they and their party intend to do that will ensure the widest possible engagement of local residents.
Candidates for the wards of Notting Dale, Colville and Golborne will attend. This is an important meeting for all: the more of us that attend, the more the political parties will realise that the voices of North Kensington must be taken seriously and that we are serious, after Grenfell, about genuine change. We will hear them, and they must hear us.
Come and make your voice heard!