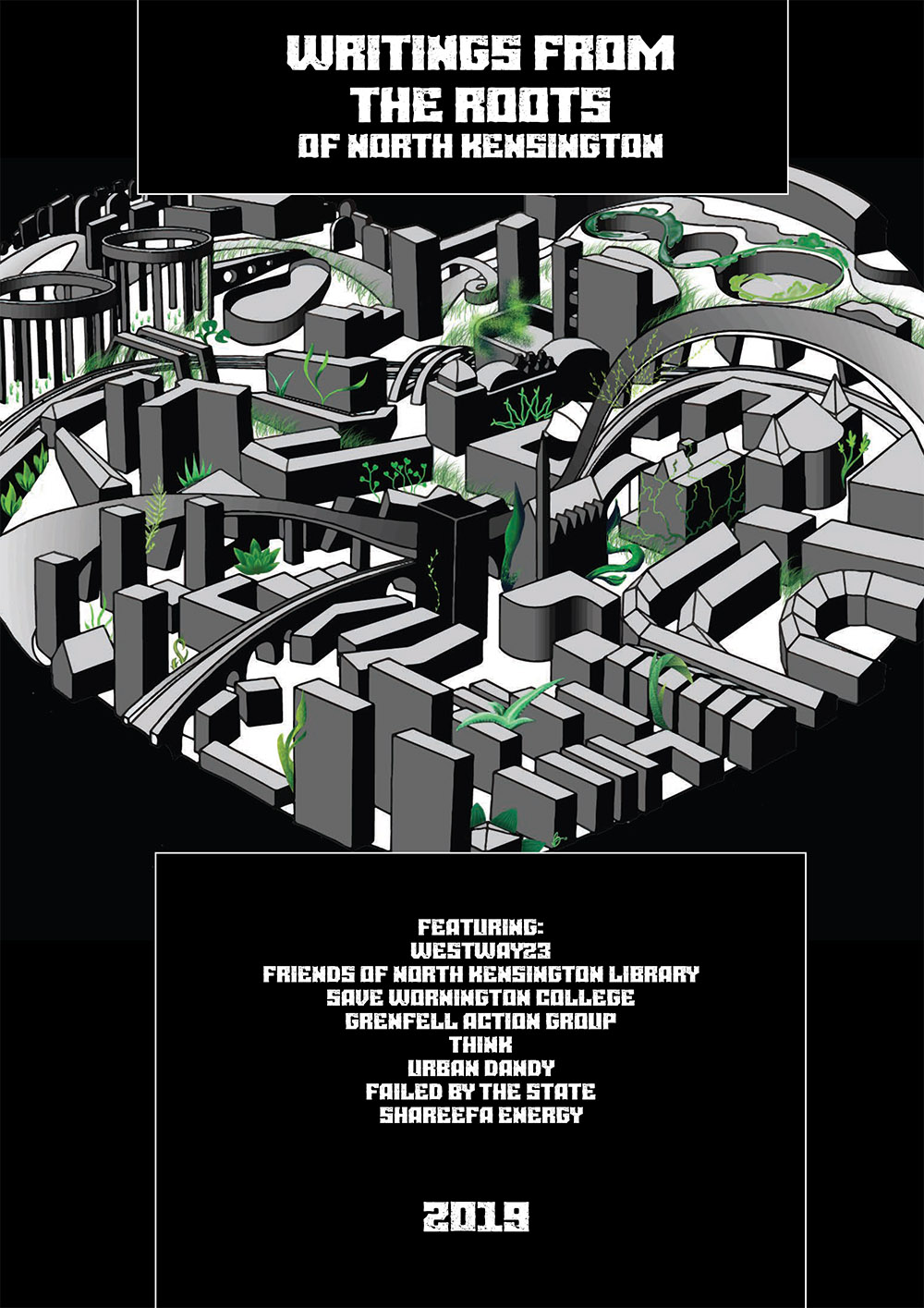 The More you Look - Writings from the Roots
Whatever your judgements of what's good and bad, London is an incredible example of human culture. We live in a city that is home to millions of stories, each worth their fair share of attention. The nature of this city's population, how we each came to be here and how our individual stories intertwine with broader group identities and international narratives, makes it possible to weave together thick, colourful threads that bind history, mix up generations and reach across every kind of border or division. No wonder so many people make London their home. It is a place where almost anyone can create a reasoned connection. And that is before any talk of "opportunities".
There is a typically Western contradiction in this city. It is owned indisputably on the material plane by the super nouveau wealthy and old money aristocrats. But, in the same space every Londoner battles for a sense of ownership and every Londoner can stake a claim for the intellectual property rights of London and its million hoods, streets and doorsteps.
North Kensington is a great example of why that sense of ownership is held by so many people with so few pennies to rub together.
Organised grassroots community activity has been a mainstay of every day life in North Kensington for over half a century.
So much so, that it can even claim to have started a significant and recognised (but perhaps little known) movement of its own. That movement was called the Community Action movement. It took place in the 1960s and 1970s as a direct community-led response to regeneration and privatisation, precarious housing, state violence, the rise of racism and far right politics and any number of other issues that were directly affecting the day to day lives of economically insecure or otherwise vulnerable people.
The people of North Kensington were being manifestly failed by the political parties and other authorities, aside from a few notable exceptions.
There were tensions amongst the community that led to the movement falling apart as well as amazing things being built.
Sound familiar?
Meanwhile Gardens, Notting Hill Carnival, K&C Social Council, Notting Hill Housing, Maxilla Nursery, the Mangrove Nine, North Kensington Law Centre, Powis Square, the Westway Trust, Swinbrook Estate and our adventure playgrounds all have direct connections to the Community Action movement. The movement also included campaigns to stop the brutal regeneration of Covent Garden in Central London and the UK's first Neighbourhood Council in our North Kensington ward of Golborne - a precursor to the Neighbourhood Forums introduced by the Localism Act of 2011.
This direct democratic activity remains a hallmark of the area, with grassroots groups of all shapes and sizes doing their bit to provide platforms, hold power to account, influence decision-making and respond to those same overarching pressures that cause so much anxiety to so many.
Some of our current efforts have been brought together into a zine 'Writings from the Roots of North Kensington', which will be going to print in the next couple of weeks.
It has been produced to respond to a couple of specific things:
1 An acknowledgement that the strong online presence and platforms of our grassroots activities are not always matched by offline efforts (albeit for good reason given the next level of resource and commitment some of these outcomes require).
2 To make clear that there are strong and established networks in this community. Just as in the 60s and 70s, where the People's Association and their centres acted as a gathering space for a multitude of autonomous groups or All Saints Road was a space of Black communiity resistance. Things are connected.
3 To publish a piece that (amongst others) will act as a marker. Having done various research over the years, the value of published works and outstanding ephemera has become clear. And the need for communities and individuals to produce their own stories and present their own narratives has also become clear. We need more books, more zines, more leaflets, more posters, more songs, more films, more artworks, more exhibitions, more talks, more libraries and more archives. We have the skills in and around the community to do it all.
This is a further development of the 'North Kensington Healing' artwork produced for the 'Shifaa (Healing)' edition of the Khidr Collective zine released in January 2018.
https://www.khidrcollective.co.uk/product-page/khidr-collective-zine-issue-two-shifaa

In continuing to explore the nature of this part of my home, West London, roots are discovered that go further out and further down with an endless diversity of trunks, branches, blossoms and leaves that make more and more sense. It's amazing and I encourage everyone to keep on contributing and cultivating to this healing, this culture, this freedom.
Thank You to all the writers and artists involved and the community for being.
The zine will be going to print and available in the first week of June 2019.
For now it is available in digital form.....